Grand Opening at Main Trading Company
February 15, 2014

Greetings!
Bonjour, Y'All! The Big Day is almost here! Saturday February 15 is the date. Get to Paris Texas and help us celebrate our Grand Opening in the new location!
First I have a bit of bad news to report. Let's get it out of the way first. We really hate to do this but we must close the retail store to the public for the rest of the week Feb 10-14. We still have boxes of stuff sitting everywhere that has to be put up. We have shipments still coming in. Used gear still has to be checked and put on the shelf. All of the price Mark Downs have to be done, the sign people and electricians still have a little work to do,  Plus we would like to clean the place up a bit. We really hate to do this but we must close the doors to the public this week so we can get everything done and ready for Saturday. We have had lots of folks coming in last week and this week and we just cant get the store ready. I know you want to see it and please understand that we are here for you but the crunch is on to get this done by Friday night.  Phone and internet orders will still be processed as usual. Phone in tech support may not be possible this week. Thank you very much for your patience and understanding.
Now for the good news!
Many of you follow us on Facebook and you have been keeping up with the happenings here so some of this is old news but for those that don't here is a run down of some of the things that are going on this Saturday at MTC.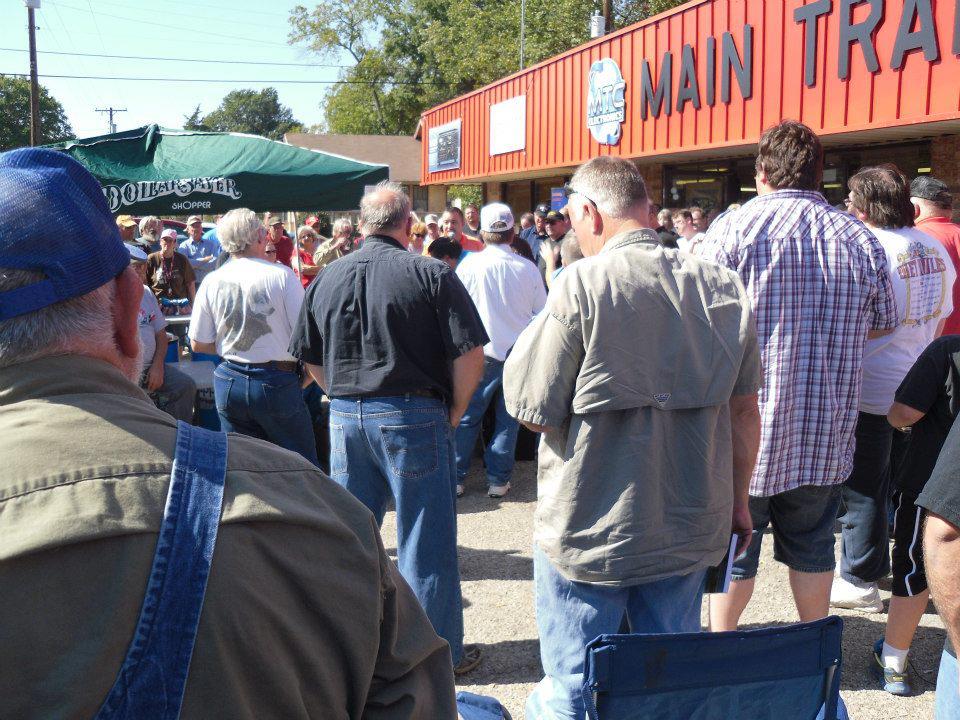 As you know we bought a new building. Over the last few months we have been very busy remodeling  and getting it ready. You are going to love this place!
Kenwood and Icom both will be here for the event!
We have secured factory authorized discounts on all of your favorite brands!
Bring your used gear. Free tailgating in the parking lot (limited spaces, must call to reserve a space 903-737-0773) If you dont want to tailgate, trade your used equipment in  or we will buy it outright! Dont forget…MTC also Buys Gold and Silver. Bring your Unused jewelry, Scrap, Coins, etc and trade it in on the rig of your dreams or get top dollar, cash on the spot!
Door Prizes! Sign up for Free door prize drawings. All drawings start at 1:30 PM. You must have a valid Amateur radio call sign (verifiable) to win any of the door prizes. You must be present to win. We will give away thousands of dollars in door prizes. As of right now the grand prize is a brand new Kenwood TS-590S
Our shelves will be stocked and the deals will be hot.
Loads of used gear in stock!
At last year's "Kenwood Day" we had over 450 people here from all over the U.S.Right here in Paris Texas!
To help assist in crowd control we have made a deal with theChoctaw Casino, just north of us, to shuttle folks that want to go, up to the casino and back free of charge
Their Schedule is
Pick up at MTC 8:30AM and  10:30AM
Casino Arrival 9:00AM  and 11:00AM
Casino Departure 10:00AM  and  12:00PM
Bring the family for a morning of fun in Paris!
Plenty of shopping in the Tejas plaza (two blocks north, Behind us)
Also to give you and the Family something to do while you are here and waiting for the prize drawings the Trolly De Paris Will be running every thirty minutes or so to downtown Paris and Love Civic center. There are lots of shops, restaurants and boutiques to check out downtown. You can even get a great $7 haircut in the Historic 100 year old Royal Barber Shop. There will be a Gun and knife show going on at the Civic center and you can see Paris Texas' very own Eiffel Tower there as well as the Veterans War Memorial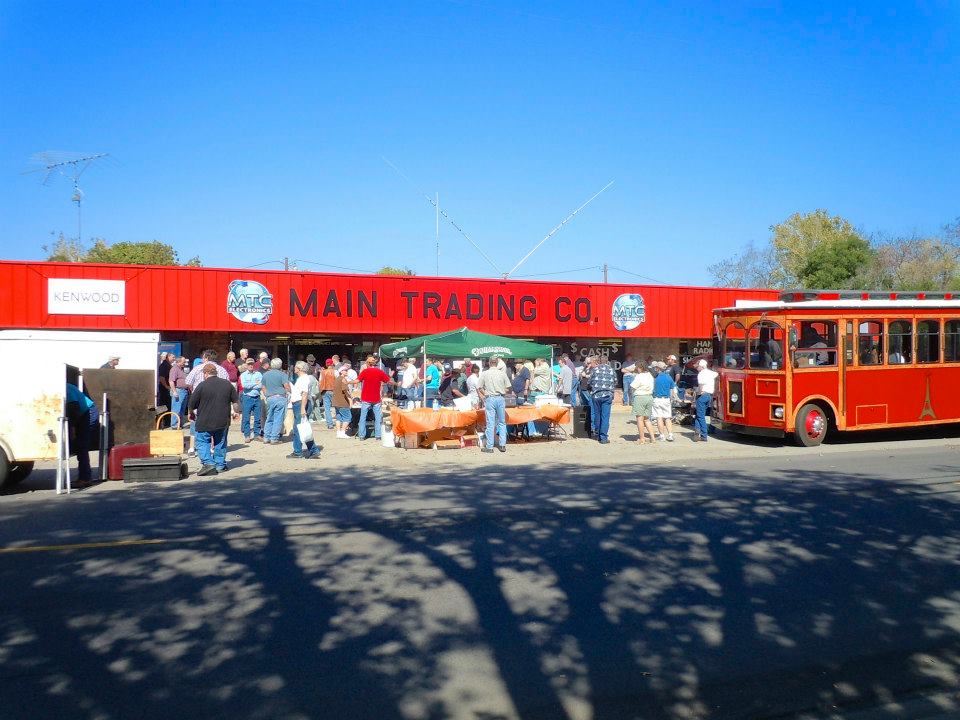 The Trolley will pick up in the Large Parking lot across the street from our store (please do not park in front of the dialysis center! Park way out front from it) , on the Southwest corner of the downtown Plaza and at the Love Civic center every thirty minutes or so. The Trolly Driver will have more info.
There will be plenty for you to do while in Paris.
While you are here, the Lamar County Chamber of Commerce will be doing a ribbon cutting for the new location at 10:00AM!
We promise. This will be the best event/grand opening you have ever been to. We thank you for your continued business and support. We are coming up on five years in business now. Many of you have been with us from the very beginning. On Feb 15th we are going to give a lot of it back with prizes, unheard of discounts and more.
If for some reason you can not make it and you still want to take advantage of the special pricing offered. Just call us during the event 903-737-0773. Operators will be standing by.
Make sure that you are signed up on our email list for the latest info! Click Here
This is going to be some kind of party..just get here Feb 15th
Make sure to check out the pics from last year's Kenwood dayand follow us on facebook
If all goes well we will also be streaming the live event on the web here
Local VHF UHF Freqs
146.760 PL 203.5 WB5RDD
147.040 PL 100 KC5OOS
444.475 PL 100 Echolink KI5DX-R
442.125 DStar K5PTR
We cant wait to see you here in Paris on the 15th! The Red Carpet will be rolled out for you!
The timing is right! Winter Coupons are still in effect! Couple that with our discounts and the pricing will be the very best in the nation! Bring enough trades and walk out of here and pay nothing!
Latest news: We just signed up with LDG. We will now stock and carry  the most popular Brand of Auto antenna tuners on the planet! First shipment is due in this week! We also Just signed up with American Coax Manufacturer ABR industries. First shipment of their 400 series is due in tomorrow!
It is early yet but the weather forecast is looking good. As of right now we have frozen precip coming down with temps right around freezing but this weekend, Thank God, The temp should be near 70 and mostly sunny! It is going to be a great day in in Beautiful , Sunny Paris Texas. Plan a trip! It is Valentine's weekend. Bring the wife, the family or a car load of friends and lets have some fun! We are celebrating and we want you here! You dont have to buy a thing just come up and say hello. We know many of you by name from talking to you on the phone. Come up! We want to shake your hand and give you a big Paris Texas "Thank You"
Come up and check out the new store and visit with fellow hams from all over the area. This will be better than any hamfest in the area. Bring a chair and hang out  in the lot outside and visit with your friends!
We do understand if you cant make it or live to far away. We value your business and it's because of great customers like you that we are still here and Growing!
Please help us get the word out about this. I heard there were several club meetings in the area last weekend and many folks did not know this was going on. Some folks had never even heard of us! Please help us by sharing, announcing, forwarding and posting this any where you can think of this week.
I do have one more bit of bad news.. For those that have attended The Paris Texas Hamfest or any of our major sales in the past, you know that Christy and I are music lovers. We always have a Bluegrass, Gospel or acoustic classic country band playing at the event. With such short notice and with the passing of Doug Stone ( a great customer and musician) we cant get anything lined up. We are working on it and maybe we can pull it off. While writing this email, I had a brainstorm. We may have music! Be watching the site to see if we get something lined up.
Parking: With the crowds expected most will park across the street at the dialysis center. Please park far away from their front door. It is a huge parking lot. Papa Murphy's pizza is next door to us. Lets not block them either. Thanks for the help. We want to be good neighbors.
If possible though, make sure you have your call sign on your tag or vehicle with lots of antennas, Help us by taking lots of pictures! It will be a blast. I am not sure what we will do if thousands show up but we will do our best!
We may have another surprise or two for you when you get here, We cant confirm yet, it may not happen but be watching the site.
http://www.mtcradio.com/grand-opening/
Our stock should hold out But if not….Do not worry…Free shipping on all back orders!
Tailgate space are filling up..If you want to sell, you need to call quick!
Thank you again for your support, patience, business and friendship. Christy and I, Our Family and the employees of MTC really do appreciate you.
We will see you Saturday! 73 and Bonjour, Y'All from Paris Texas!
Richard Lenoir-